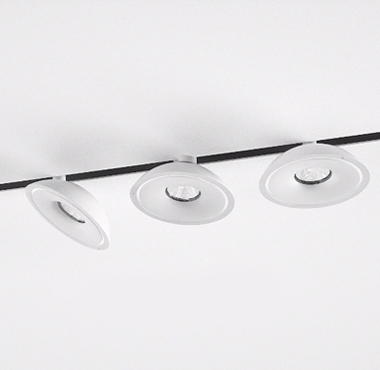 Draw black lines through space. Form light patterns that work in harmony with the architecture of the surroundings.
With the Splitline M20, Splitline M52 and Shiftline M26, we push the terms of flexibility and user freedom to their maximum. Splitline M20, M52 and Shiftline M26 are new additions to our exisiting profiles, powered by 48V (Smart 48) and compatible with CTRL Delta. Invisible 48V conductors on both sides of the profile, make it possible to have a cable entry enywhere in the profile.
Toolfree positioning, adjusting and focusing of light to meet specific needs of the room
Different light modules - spots, lines of light and pendants - can be toolfree positioned and repositioned into these profiles, thanks to their magnetic fixation, making it comfortable for the user to adapt the lighting according to the speciffic setting of the room. Magnetic force connects profile and modules both mechanical and electrical.
WATCH VIDEO